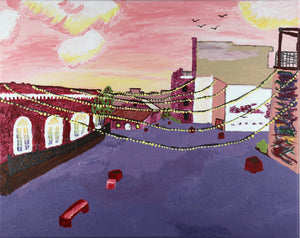 20" X 16" Acrylic
About the Artist
Hi!
I'm
Maggie Bliven. I grew up deep in the woods of Arkansas and moved away to the East Coast as soon as possible
;
I came to Chattanooga 25 years ago on vacation and could not resist its charm
.
After many years of working long hours at a traditional job, a health crisis convinced me to re-examine my priorities and pace of life. Now I enjoy spending time with God, making art, and lending an ear to those who are currently going through
difficult times
.