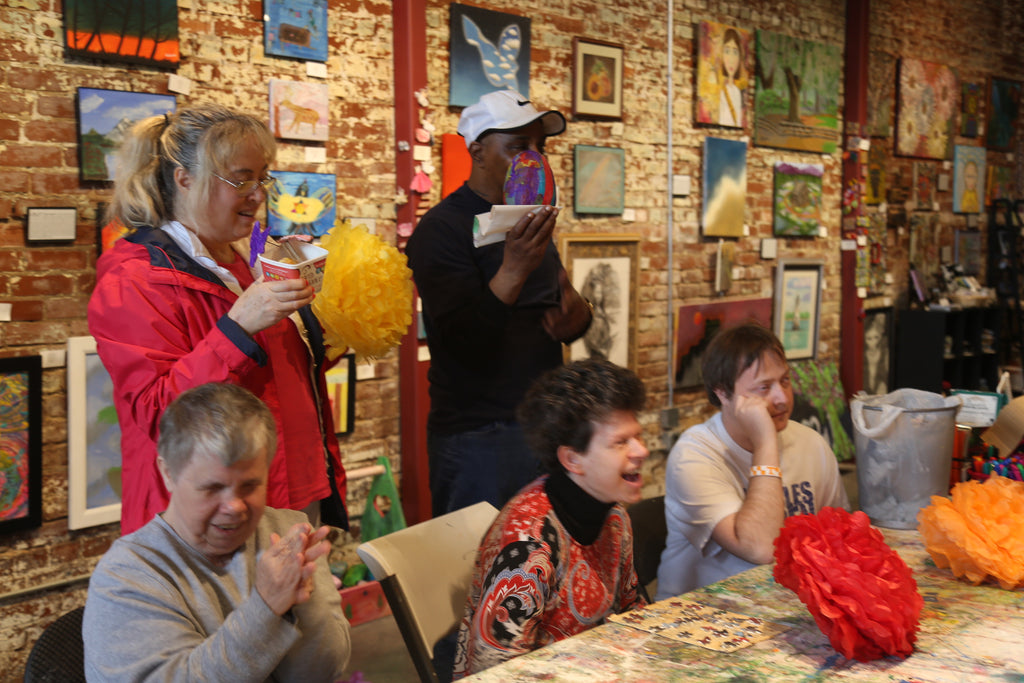 Partner Agencies
We partner with these organizations in either of two ways. First, we offer art play and art expression classes to other nonprofits and secondly, 10% of all sales are donated to an organization of the artists' choosing.
"In partnership with schools and at Girls Inc. centers, we focus on the development of the whole girl. She learns to value herself, take risks, and discover and develop her inherent strengths. The combination of long-lasting mentoring relationships, a pro-girl environment, and research-based programming equips girls to navigate gender, economic, and social barriers, and grow up healthy, educated, and independent. Informed by girls and their families, we also advocate for legislation and policies to increase opportunities and rights for all girls."
Orange Grove provides services to individuals with a primary disability of an intellectual disability who are predominantly from the geographic areas of Hamilton County, TN, and surrounding counties of southeast Tennessee, northwest Georgia and northeast Alabama. Residential services are provided for individuals who are from this area, as well as distant cities and states. Orange Grove serves approximately 1,000 adults and children, and employs approximately 800 professional staff members to provide a wide array of community services.
Reflection Riding Arboretum & Nature Center celebrates conservation, biodiversity, recreation, and education by creating opportunities to play, learn, dream and discover.
Description Southside Abbey is a worshiping community shaped by the present needs of Chattanooga's Southside neighborhood. We value the ancient patterns of sanctifying life, time, and space, while responding to the immediate needs of the community in which we live, work, play, and pray. We live our faith as a way of life that extends beyond any church walls. We are known for our responsive community ministries developed through relationships with Southside residents and neighborhood organizations.
The Unitarian Universalist Church of Chattanooga is an inclusive liberal religious community dedicated to the Unitarian Universalist principles. We provide an environment which celebrates life, stimulates creativity and the exchange of diverse ideas, and fosters spiritual and intellectual exploration. We support responsible actions to reduce oppression, preserve the environment, and promote compassionate justice in our larger community.
Welcome Home of Chattanooga is a Home for those who have a terminal illness and have nowhere to go for end of life care. We provide shelter and family type care, partnering with area hospices who provide the professional medical care.